Yoga Yacht Charter Tours In Turkey
Growing in popularity worldwide is one vacation style that has left the indoors and joined the outdoors – at sea. Yoga yacht charter tours in Turkey offer some of the most idyllic locations to enjoy the relaxing atmosphere and surroundings, just right for superb yoga workshops. With or without instructor lead, this holiday retreat is custom tailored to best suit each and every group interested in exploring the pure nature of Turkey's turquoise coast.
 tours not only offer such blissful scenery but also can be combined to benefit from more of what Turkey's southern coast has to offer. Historical sites of ancient cities, archeological ruins, local villages and towns, shopping, and plenty of water activities are just some of the possibilities to plan a great Yoga retreat in the Eastern Mediterranean.
The most preferred and also ideal times of the year to explore yoga pilates yacht charter tours in Turkey include, but not limited to; late April, May, first half of June, second half of September and right up until the first week of November. The waters are calm, warm, with low boat traffic so that you and your yoga guests can enjoy the peacefulness of these regions.
You don't have to stay restricted to yoga workshops on the boat as some of the local areas in private bays have wooden piers, quite beaches, non-populated ancient sites where yoga and pilates can be exercised.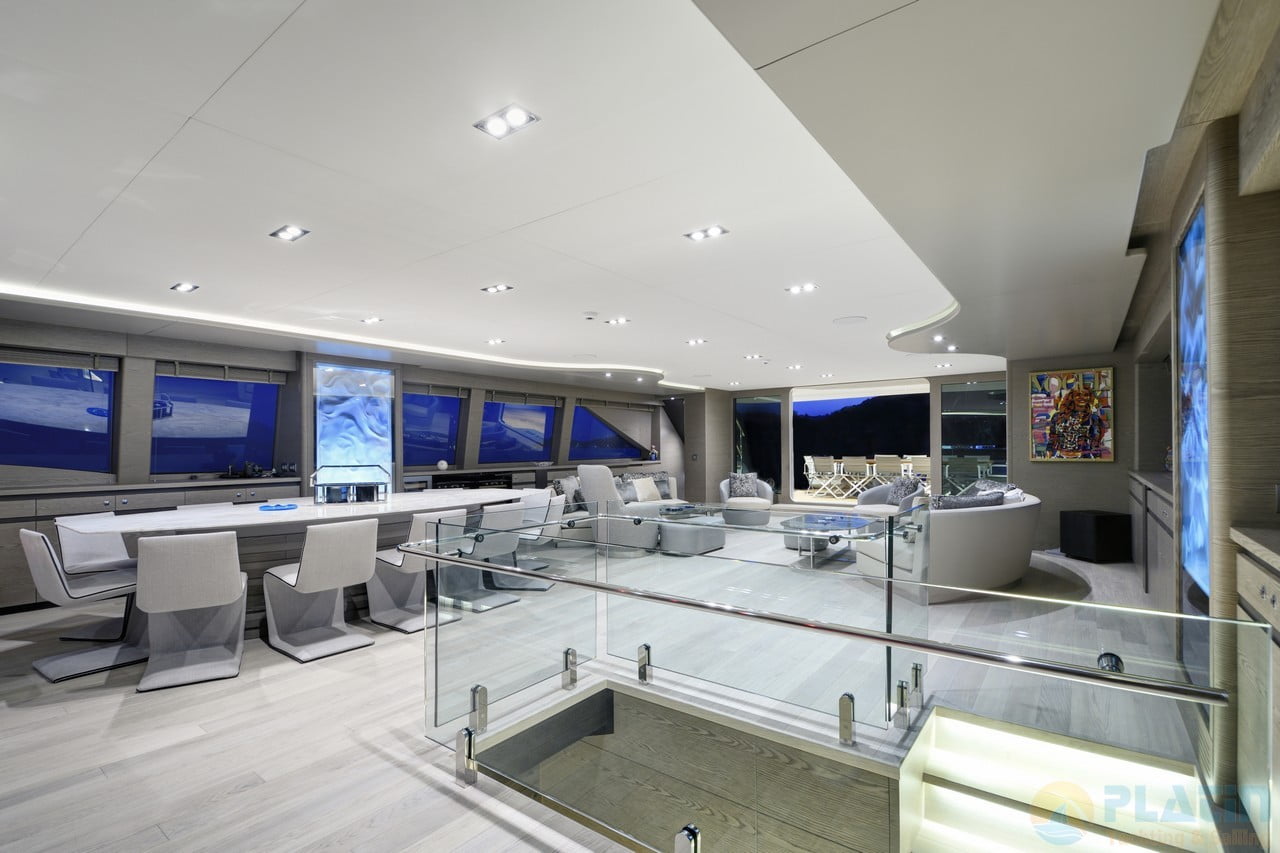 When you decide to explore a yoga sailing holiday in Turkey, all equipment are supplied. Therefore you don't require having to bring anything with you – but just yourself and your luggage.
Menus are prepared with light Mediterranean cuisine. Foods such as fresh vegetables, seasonal fruits, fish (grilled and barbequed), and many other healthy dishes to keep you feeling vibrant and alive. Special menus can also be prepared with yogic nutrition.
All you need to do is discuss your criteria in advance and leave to the professionals to organize your private yoga yacht charter travels, made just for you.
Included In Your Yoga Yacht Charter Tour
Yoga Mats: Manduka Mats, not plastic, 100% natural organic, made out of kautshuk trees (non-skid)
Yoga Foam Rollers: Used especially for Iyengar Yoga. They are very light and non-skid, used in 3 different levels of height for dynamic and yin exercises
Yoga Belts: Used for Yin Yoga and Iyengar Yoga – multipurpose for stretching easily and support during certain exercises
Eye Pillows: Hand-made
Yoga and Meditation Pillows: Made from cotton
Yoga Blankets: 142 x 172 cm, used during Yoga naps
Neti Pots: For Jala Neti (a method for cleaning the nose – to help relieve sinus, allergy and nasal obstruction
Natural Nag Champa Goloka Incenses: imported from India – burn approximately 45 minutes
Music provided or you are welcome to bring your own
The Yacht Charter Also Includes:
Yacht insurance • Fuel up to 4 hours per day (engine and generator) • Cooking gas • Use of air conditioners • Turkish transit log, mooring expenses, harbor taxes in Turkish Waters • Accommodation on Board (days agreed on) • Daily cabin and bathroom cleaning • Bed linen and towels • Yacht Laundry • Welcome cocktail and Afternoon tea break • Use of equipment on board • 24 hours crew service
Not Included In Your Yoga Yacht Charter Tour
Harbor taxes and mooring fees in Greek waters • Airport transfers • Meals, soft drinks, bottled water, alcoholic beverages • Land excursions • Insurance does not cover your own personal travel and cancellation insurance.
Crew Gratuity is extra and usually 5-10 % of the Charter Fee – and left up to the discretion of the clients.
The cost of ports not previously included in the route
Water sports not already available on board the yacht of your choice and also for water sports toys on board which require fuel
A few Turkish Yacht Charters Ideal for Yoga Retreats at Sea
The ideal selection of charter yacht would be one that offers the deck space so that your yoga workshops are comfortably exercised without any obstacles and lack of area. Below are a few popular Turkish yacht charters that have been previously selected to be suitable for yoga and pilates yacht charter tours in Turkey. However there are many more. Inform us of your budget and we will be happy to put together our offers of ideal gulets for your yoga sailing holidays.
Yoga Yacht Charter Tours in Turkey
In a world that often moves at a rapid pace, the allure of a yoga retreat aboard a yacht is becoming increasingly irresistible. Imagine the gentle sway of the turquoise waters, the soothing breeze kissing your skin, and the serene surroundings that inspire pure relaxation and inner reflection. Yoga yacht charter tours in Turkey offer the perfect fusion of nature's beauty and holistic wellness, creating an ideal setting for both seasoned yogis and those new to the practice.
A Symphony of Serenity:
Yoga yacht charter tours seamlessly blend the calming embrace of yoga with the invigorating allure of the open sea. Turkey's stunning coastline serves as a natural canvas, providing a backdrop of breathtaking beauty for your yoga journey. Whether you're a solo traveler, part of a group, or celebrating a special occasion, the idyllic setting sets the stage for transformation, growth, and rejuvenation.
Embrace the Retreat Experience:
The timing for a yoga retreat in Turkey is carefully chosen to coincide with the most pleasant seasons. Late April, May, the first half of June, the second half of September, and even early November are ideal times to embark on your yoga pilgrimage. During these periods, the waters are tranquil, the climate is gentle, and the boat traffic is minimal, creating an atmosphere of tranquility that resonates with the essence of yoga.
Customized Workshops:
Yoga yacht charter tours can be tailored to meet the unique needs and preferences of your group. Whether you're looking for instructor-led workshops or prefer self-guided practice, the options are diverse and flexible. Beyond the yoga sessions, these tours offer an opportunity to explore Turkey's rich history, culture, and natural wonders. Ancient cities, archeological ruins, local villages, and water activities await, allowing you to blend mindfulness with adventure.
The Yoga Experience Onboard:
Your yoga yacht charter comes equipped with a variety of amenities to enhance your practice. From organic, non-skid Manduka yoga mats to foam rollers, belts, and meditation pillows, every detail is designed to optimize your experience. Natural Nag Champa Goloka incenses add an aromatic dimension, and soothing music sets the mood for tranquility. The yacht charter also includes essentials such as yoga blankets and eye pillows, ensuring a comfortable and peaceful practice.
Yoga & Beyond:
While yoga takes center stage, your yacht charter offers a comprehensive package to cater to your needs. From yacht insurance and fuel to accommodation, cleaning, and linen services, every aspect is meticulously arranged. The crew's attentive service ensures your comfort, while the natural beauty of Turkey's coastline adds an element of enchantment to your journey.
Embarking on Your Yoga Yacht Charter:
As you consider your yoga yacht charter, keep in mind that some expenses, such as harbor taxes and mooring fees in Greek waters, meals, drinks, and land excursions, are not included. Crew gratuity is at your discretion, typically ranging from 5% to 10% of the Charter Fee. Water sports and additional port fees may also apply.
Tailored to Perfection:
The selection of the ideal charter yacht is key to enhancing your yoga retreat. Yachts that offer spacious decks and ample room for workshops ensure an unobstructed and comfortable experience. While the yachts mentioned above are popular choices for yoga and pilates yacht charter tours in Turkey, there are numerous options available to suit different budgets and preferences.
In the embrace of Turkey's enchanting coastline, a yoga yacht charter tour becomes more than a vacation—it transforms into a voyage of self-discovery, well-being, and profound connection with nature. As you journey through the harmonious blend of yoga, the sea, and Turkish beauty, you'll discover a sense of inner peace and rejuvenation that will resonate long after your journey ends.