Turkey Sailing Holidays
There are many ways and regions in which to enjoy sailing holidays in Turkey. You can charter a sailboat whether a bareboat or gulet and let the crew handle everything for you and your group.  Or if you are a sailing class in your own country and want to learn to sail with your own local instructor, there are many bareboat charters available to do this. A great adventure, learning to sail while holidaying brings with it both fun and excitement as well as relaxation.
The most favorable areas to experience Turkey sailing holidays are places such as the popular and lively Marmaris harbor; the charming port of Gocek or the lovely Fethiye harbor. If you prefer more of the Aegean sea region, there is always the exciting city of Bodrum.  From these fabulous places, you can plan an itinerary with your agent and explore all the areas filled with breathtaking nature by land and sea that Turkey is so abundant in.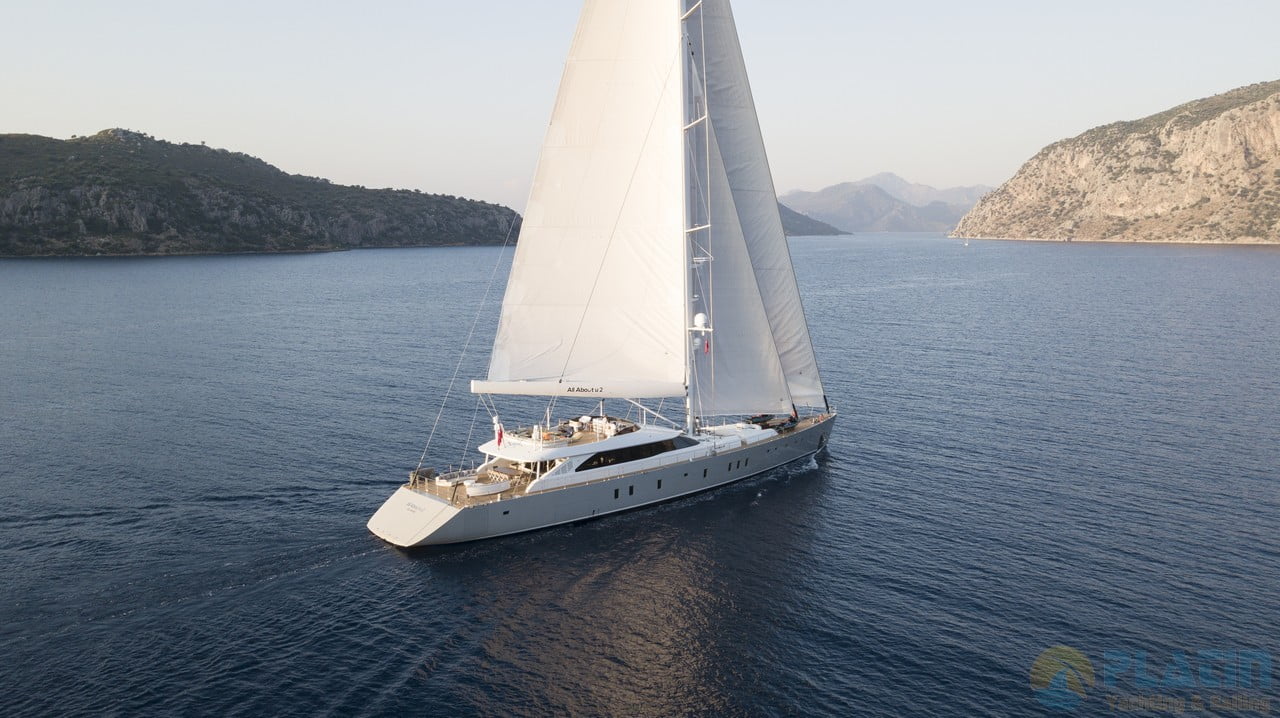 Just about anytime is a good time to go sailing. Turkey's southern coast provides over 300 days of sunshine, annually. Therefore you can go sailing in Turkey beginning in April and anytime through to the end of October. The hottest month of the year is August. Sailing is pleasurable at best during May, June, before mid July, after the first week of September and all of October.
You don't need to think about accommodation since it is already there for you! The crews are also present to cater to your needs around the clock. All you need to do is decide if your sailing charter holidays will be spent on board a crewed bareboat or a classic Turkish wooden boat – a gulet.
For foreign sailing schools wishing to take their students on a holiday and teach them how to sail, bareboats of many makes and models are available for charter. You can find a superb selection in Marmaris and Gocek for this combination of holiday fun.
Another idea is if you have 2 weeks of holidays to spend in Turkey; 1 week learning to sail on a bareboat charter with your instructor and another week on a Turkish luxury gulet charter – while including a few land excursions, could offer a very fulfilling vacation for you and your group.
A Perfect Blend of Adventure and Relaxation
Embarking on a sailing holiday in Turkey is an invitation to weave a tapestry of unforgettable memories, where the wind becomes your compass and the sea is your playground. With a plethora of options and regions to explore, Turkey offers sailing enthusiasts a canvas on which to paint their nautical dreams.
1. Choose Your Sailing Adventure:
Whether you're an experienced sailor seeking the thrill of handling a bareboat or a group yearning for the luxury and convenience of a crewed gulet, Turkey has a sailing experience tailored to your desires. Dive into the excitement of sailing while on holiday, where every wave and gust of wind is an invitation to embrace both adventure and relaxation.
2. A Mediterranean Playground:
Turkey's southern coast is adorned with gems that beckon sailors from all corners of the world. Marmaris Harbor, bustling with activity, offers a lively starting point for your sailing journey. The charming port of Gocek invites you to explore its tranquil beauty, while the lovely Fethiye Harbor promises a perfect blend of relaxation and exploration. For those drawn to the allure of the Aegean, the enchanting city of Bodrum stands ready to welcome you.
3. A Year-Round Paradise:
In Turkey, the sun is a constant companion, offering over 300 days of sunshine annually. From April to October, the sea welcomes you to embark on your sailing odyssey. While August brings the peak of summer, the months of May, June, early July, September, and October offer a more temperate climate, ideal for pleasurable sailing adventures.
4. Accommodation and Service Aboard:
One of the wonders of Turkey sailing holidays is that everything is seamlessly arranged for you. Accommodation is not a concern, as your vessel becomes your floating home. The dedicated crew is at your service around the clock, catering to your needs and ensuring your journey is filled with comfort and luxury.
5. A Tale of Two Sailing Worlds:
For sailing schools venturing from foreign shores, Turkey offers an array of bareboat charters for students to hone their skills while experiencing the magic of the sea. The towns of Marmaris and Gocek offer an impressive array of bareboat options, making it an ideal combination of learning and leisure.
6. The Symphony of Two Weeks:
Imagine a holiday that embraces both learning and indulgence. With two weeks at your disposal, you can embark on a journey that satisfies all senses. Spend one week learning the art of sailing on a bareboat charter under the guidance of a skilled instructor. Navigate the waves, feel the wind in your hair, and master the art of the sea. Then, transition seamlessly into a week of luxury on a Turkish gulet charter. Explore the coastline, indulge in land excursions, and immerse yourself in the rich culture of Turkey.
Turkey sailing holidays are a symphony of adventure and relaxation, where every day is a chance to set sail into the unknown, explore hidden coves, and bask in the beauty of nature. Whether you choose to steer your own ship or surrender to the comfort of a crewed vessel, Turkey's coastal treasures await. So, prepare to embark on a journey that blends the thrill of the open sea with the embrace of luxury, as you chart your course through the turquoise waters of this enchanting Mediterranean paradise.