Daily Gulet Charters
Daily Gulet Charters Yacht charters in Turkey comprise a variety of vessels; however, one of the most beautiful yachts that has been growing in popularity in recent years is the classic Turkish gulet. These elegant wooden boats sail along the shores of the Mediterranean, Aegean, and Adriatic seas. While they are primarily known as motorsailers, they are commonly referred to as gulets.
A significant number of gulet charters in Turkey typically span a week. Guests usually embark on a Saturday and return the following Saturday. The embarkation and disembarkation points can vary. A gulet charter may begin its journey from, for instance, Bodrum, and complete its route in destinations like Fethiye, Gocek, Antalya, or even one of the Greek Islands. However, embarking and disembarking in Bodrum is quite common.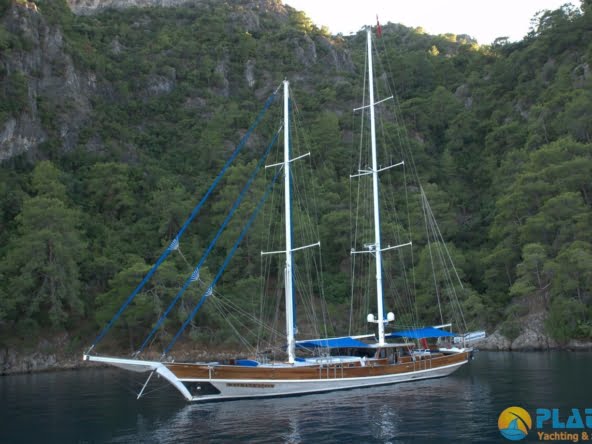 Cabins:

6

Baths:

6

Guests:

12

37

Gulet
Details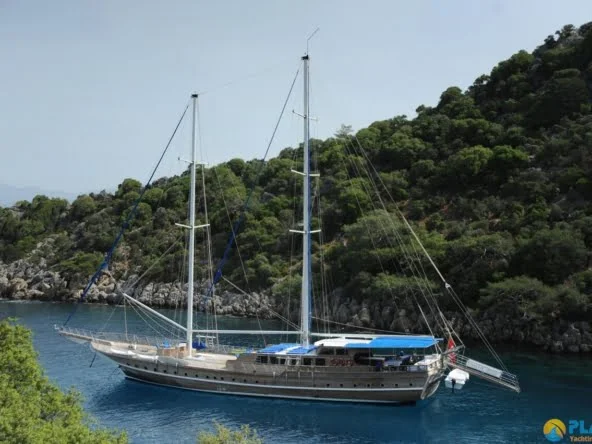 Cabins:

8

Baths:

8

Guests:

16

37

Gulet
Details
Daily Gulet Charters
Although gulet tourism is rapidly growing and gaining interest in the global holiday marketplace, there are still some who remain unaware of its existence. Consequently, when they hear about it, they find it intriguing and recognize it as a fantastic alternative to staying in hotels. Gulet charters are not necessarily inexpensive but can be quite affordable, especially when the daily rental cost is divided among the guests on board. On the other hand, spending a week at sea aboard a traditional gulet might be a new concept for some, as travelers are more accustomed to yacht charters on motor yachts or bareboats. Therefore, trying a gulet cruise for a day can be a great way to experience this unique journey.
There are certain gulets that offer daily gulet cruises from places like Marmaris or the town of Bozburun, for instance. Daily gulet rentals are more readily available during the months of May, June, September, and October, and occasionally in July and August.
Guests board the gulet at approximately 9:30 am to 10:00 am. The itinerary typically includes stops at anchor points near islands and bays in the Marmaris region, extending all the way to the town of Bozburun or Turgut village. The only meal served on board is lunch, usually included in the cruise price, while drinks are typically an additional cost. The gulets that offer daily gulet charters, when available, are classified as luxury gulets and economical gulets. They provide a comfortable experience and are serviced by a professional crew.
For travelers who are curious about trying a gulet charter, this offers a wonderful way to experience the cruise in a similar fashion. Guests who opt for this option often go on to book a week-long gulet charter with their family or friends, ending their vacation with a wealth of cherished memories.
Inside More About Gulet Charters:
If you're interested in discovering more about the enchanting world of gulet charters, you can find additional information and explore various options by visiting https://www.platinyachting.com/turkey-yacht-charter/ . This will provide you with deeper insights into the experiences and choices available for your ideal gulet charter journey.