Turkey Gulet Hire
Gulet Hire Turkey – Alluring and unique, top quality and sturdy; the Esma Sultan luxury gulet is ready and available to please her dear guests on an exciting, yet luxuriously relaxing Mediterranean gulet cruise from Turkey all the way to the Greek Islands and beyond. She is a High Deluxe gulet and fully equipped with all the features you should expect from a high end luxury gulet. The Esma Sultan was custom designed with only the ultimate in comfort in mind.
The owner claims that you can only look forward to 5 star hotel services while on board, as the warm and friendly, professional crew is at your beckon call. From prompt and efficient services to the well planned interior design, she will serve to please beyond your expectations.
Featured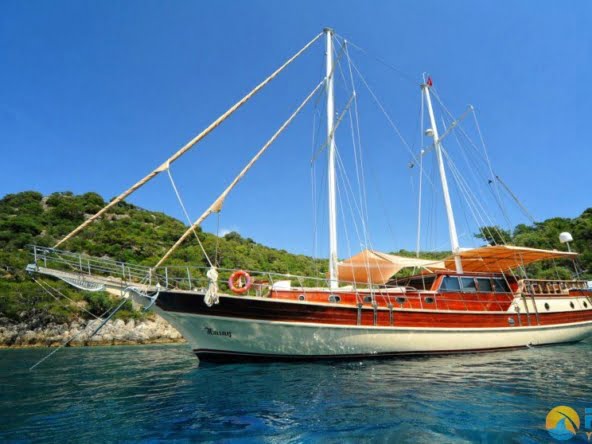 Cabins:

4

Baths:

4

Guests:

8

22

Gulet
Details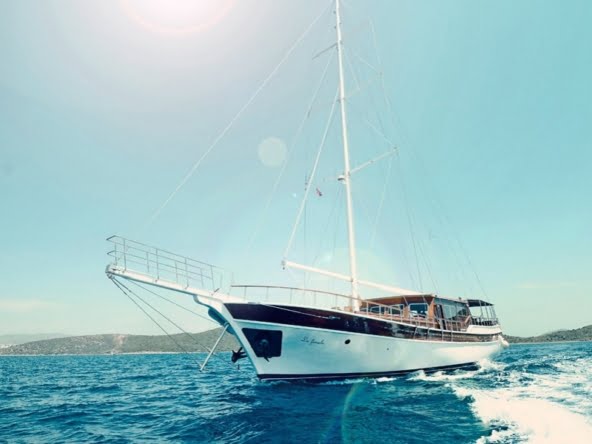 Turkey
Cabins:

6

Baths:

6

Guests:

12

30

Gulet
Details
Gulet Hire Turkey
The luxury gulet hire Esma Sultan offers a great gulet sailing experience and has been constructed to travel very long distances all along the Mediterranean sea – practically to Italy! Special care, attention and close monitoring was of the utmost importance during her construction. Therefore you can only expect a safe and secure gulet cruising holiday at sea aboard this magnificent high class yacht.
The cabins follow through with the spacious layout. The gulet master cabin is a delight in itself. The uniquely shaped king size bed will provide plenty of restful sleeps during your holidays. All cabins are fully equipped with LCD satellite TV's, well made private en suites, air conditioning and plenty of storage space for your belongings. Unlike many gulets, you will also find 2 salons on board. This allows guests the option of having their own privacy from their group.
Embarking on a gulet adventure in Turkey, the luxurious and captivating Esma Sultan stands as a beacon of allure and uniqueness, inviting discerning travelers to experience a journey of opulence and tranquility. With an unyielding commitment to quality and a robust build, this High Deluxe gulet emerges as a splendid choice for those seeking a Mediterranean escape that seamlessly marries excitement with indulgent relaxation. Casting off from Turkish shores and extending her embrace to the enchanting Greek Islands and beyond, the Esma Sultan beckons with promises of an unforgettable voyage.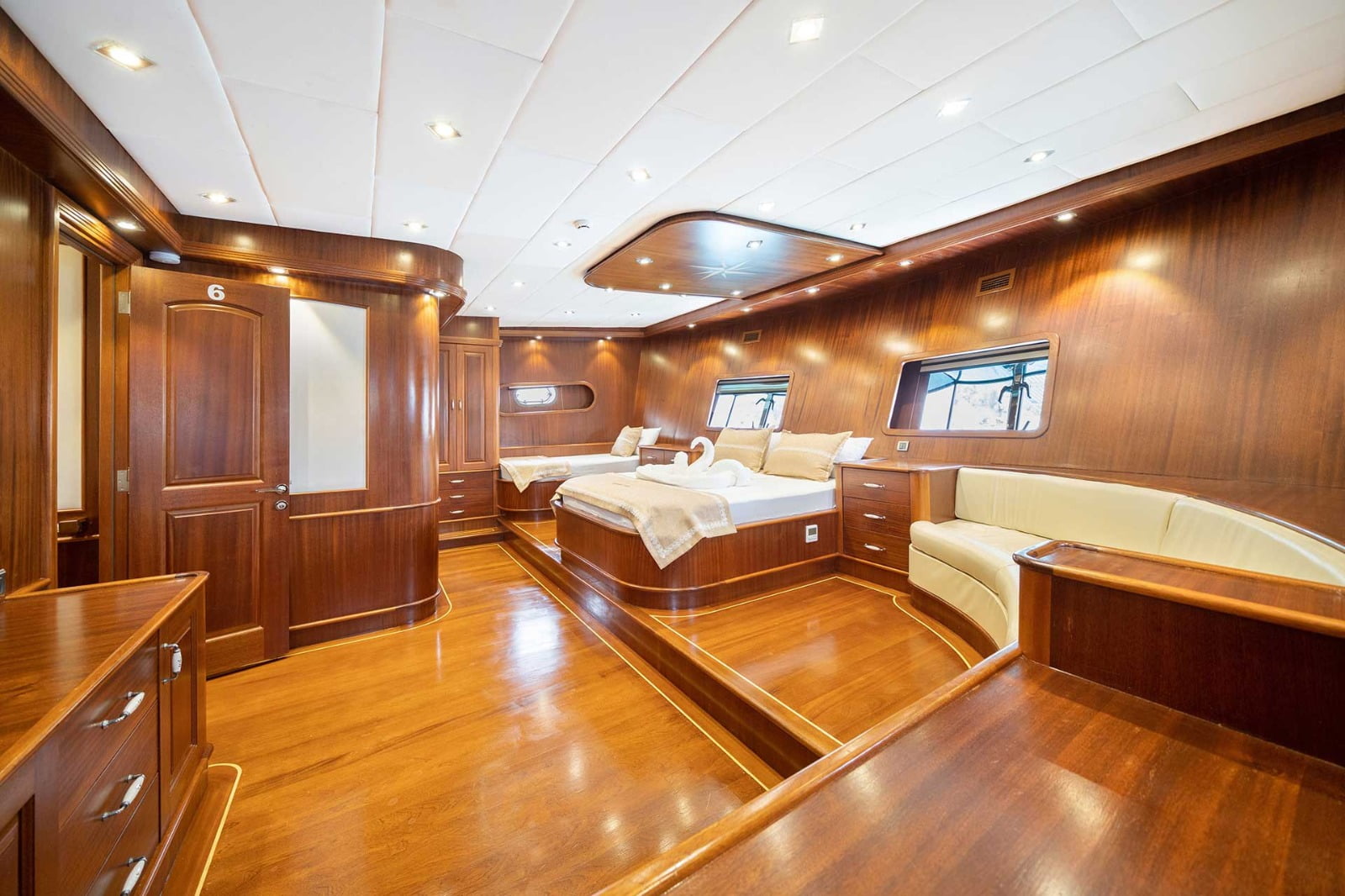 As a vessel meticulously crafted for those with a taste for the finer things in life, the Esma Sultan is a pinnacle of opulence and comfort. From the first step aboard, the ambiance exudes a sense of grandeur and refinement, setting the stage for an experience akin to a 5-star hotel, if not surpassing it. The professional and affable crew stands ready to cater to your every whim, ensuring that your desires are met with promptness and efficiency. The interior design is a marvel of meticulous planning, creating an environment that not only meets but exceeds your expectations, where luxury becomes an effortless companion to your journey.
Beneath her sails, the Esma Sultan offers a gulet sailing experience like no other. Designed with an eye toward traversing great distances along the Mediterranean, this vessel can chart courses that extend to the very shores of Italy. The construction of the Esma Sultan was a labor of dedication, marked by meticulous attention to detail and unwavering commitment to safety. A voyage aboard this high-class yacht assures a sense of security and serenity, underpinned by the vessel's robust build and advanced navigational systems.
Inside the cabins, the theme of spacious elegance continues, harmonizing with the vessel's overall aura of luxury. The gulet master cabin stands as a testament to comfort, its uniquely shaped king-size bed inviting serene slumber amid the waves. Each cabin, adorned with LCD satellite TVs and private en suites, is a sanctuary of comfort. Air conditioning embraces you in a gentle caress, and ample storage ensures that your personal belongings find their place effortlessly. Setting itself apart from the norm, the Esma Sultan boasts not just one but two salons, offering a private retreat within your floating haven, where moments of solitude become as accessible as the joyous camaraderie of your group.
In the realm of gulet charters, the Esma Sultan reigns supreme as an embodiment of elegance and grandeur. From her resolute build to her lavish interiors, every facet is a testament to her commitment to offering the ultimate in luxury gulet cruises. Aboard this vessel, the horizon is not just a destination; it's a gateway to unforgettable memories, an experience that transcends time and place. So, if you are seeking an escape that weaves excitement and relaxation into a harmonious symphony, consider the Esma Sultan – a realm where the finest of indulgences and the allure of the sea converge in perfect harmony.