Economic Gulet Charter
Economic Gulet Charter Turkey has been making waves in the yacht charter industry, with a noticeable surge in popularity for gulet rentals. Among the emerging trends in vacation styles, gulet charters in Turkey are taking the lead. Whether it's a leisurely day of gulet exploration or an extended weeks-long gulet cruise, Turkey's allure remains unbeatable. This can be attributed to the vast array of options available and the reasonable prices offered by the yacht charter sector. The roots of this phenomenon run deep, tracing back to Turkey's role as the birthplace of gulets. Bodrum, an exciting city renowned for its maritime heritage, served as the very cradle of gulet construction. As time progressed, additional shipyards in Mediterranean enclaves such as Bozburun, Marmaris, and Antalya further nurtured and refined the art of gulet manufacturing.
While gulet rentals are often associated with opulent cruise holidays, an interesting pattern emerges when groups opt to share their vacation experience with family or friends. In such cases, the cost per person can rival that of a stay at a 4 or 5-star hotel. This equivalence in pricing extends not only to the financial aspect but also to the quality of service rendered aboard these vessels.
The spectrum of gulet offerings includes Economic and Standard categories, which come at a more modest cost. However, these options do not include air conditioning. Conversely, luxury gulets boast the comfort of cooling systems, all while remaining surprisingly affordable. If your ideal voyage involves intermittent bursts of cool air and plush accommodations at sea, the realm of luxury-class gulets beckons exploration.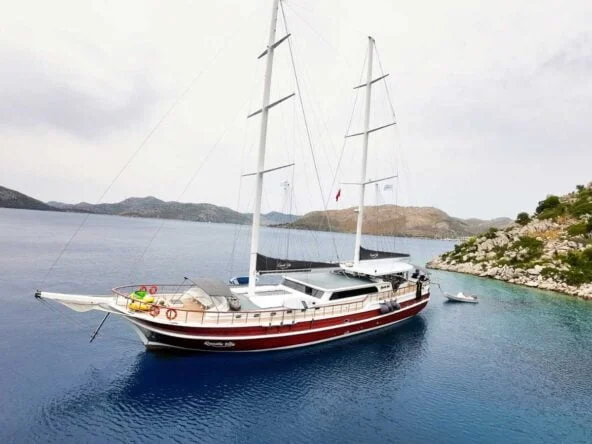 Turkey
Cabins:

6

Baths:

6

Guests:

12

33

Gulet, Luxury Gulets
Details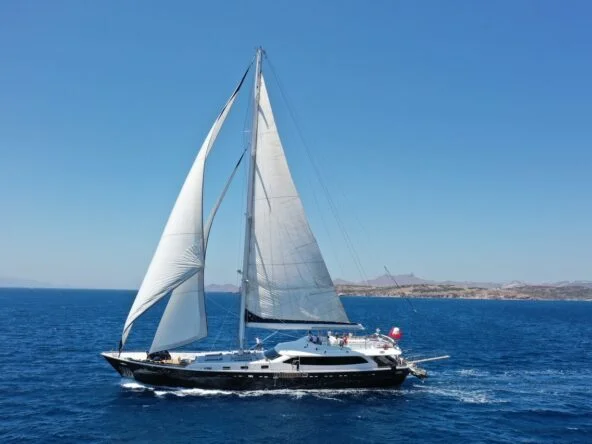 Turkey
Cabins:

6

Baths:

6

Guests:

14

37

Gulet, Vip Gulets
Details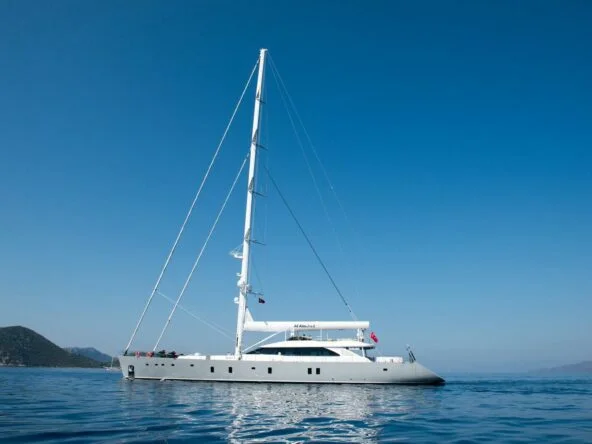 Turkey
Cabins:

6

Baths:

6

Guests:

12

50

Gulet, Vip Gulets
Details
To illustrate, consider gulets like Tersane 5, Jasmin, and Asensana. These nautical marvels can be chartered for a daily rate of 1,000€. When this fee is distributed among a group of 12 guests, the individual cost tallies up to approximately 83€ per day. It's important to note that this expenditure comes with a distinct advantage: the promise of perpetual movement. You're not confined to a stationary setting; instead, you're embarking on a remarkable journey aboard a splendid gulet equipped with air conditioning, aquatic diversions, and all the amenities requisite for a luxurious yacht charter escapade. By adding a mere 35€ per day per person for a delectable Blue cruise menu, the grand total reaches 118€ per person per day.
Be it a desire to explore the historical treasures of Bodrum, the quaint allure of Gocek's harbor, or the captivating Greek Islands, gulet yacht charters offer an avenue for budget-friendly adventure. This is particularly true when basking in the experience with a medium to large group of fellow travelers. With Turkey's enchanting landscapes and the allure of gulet charters, the prospects for an unforgettable voyage are both captivating and cost-effective.